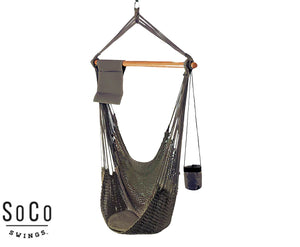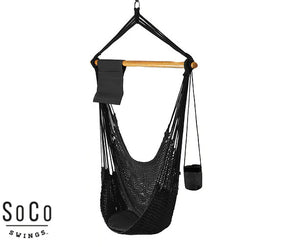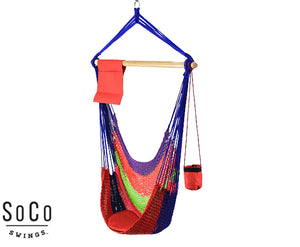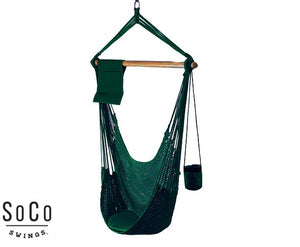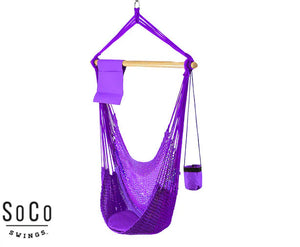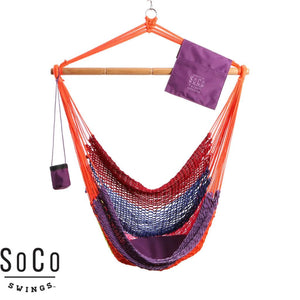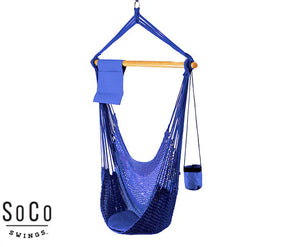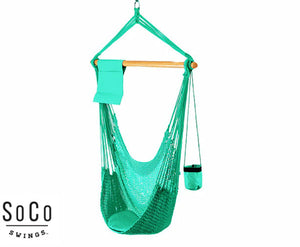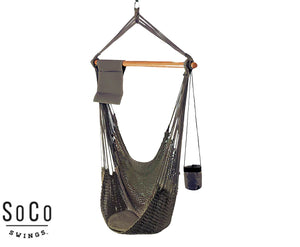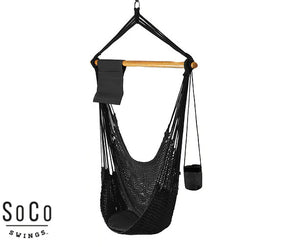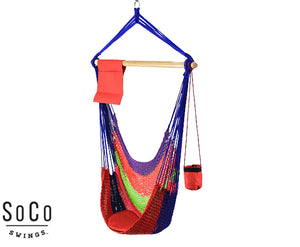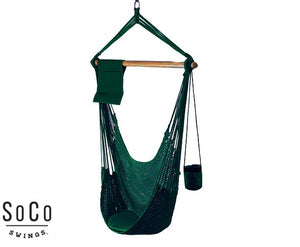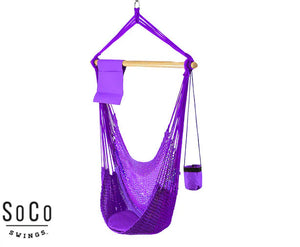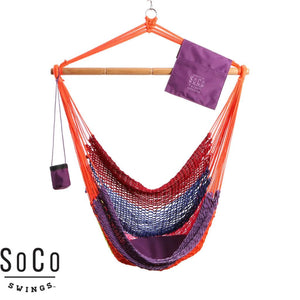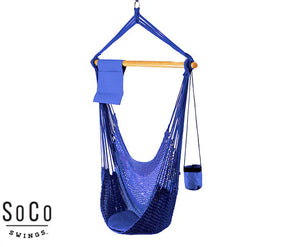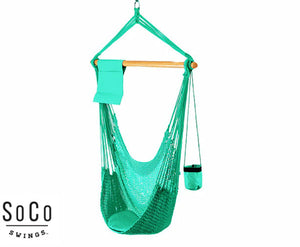 High Tide Hammock Chair
We've taken our Seaside Hammock Chair and made it BIGGER! This chair's spreader bar is 48 inches! So this is much roomier, hold more weight and is just overall bigger! You can sit, layback, or stretch out because this chair fits all sizes and shapes.
This chair is a customer favorite for kids' rooms because of the fun variety of colors we carry and it's comfortable feel. It comes with a beautiful matching carry case so it can be packed up and taken on the go. Comes complete with a hardware kit to hang inside your living room or possibly outside under your favorite tree.