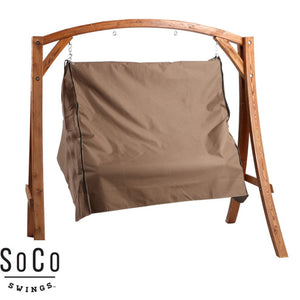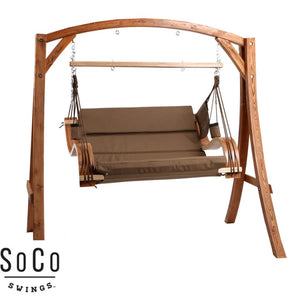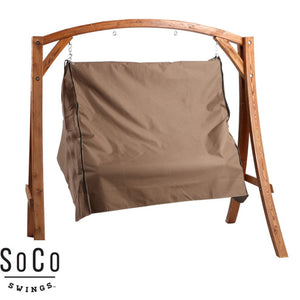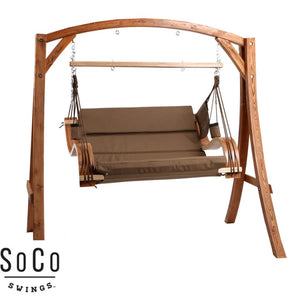 Ridgecrest Arch
The Ridgecrest Arch is a uniquely beautiful design. The carefully steam-bent wooden legs & curved arch make the Ridgecrest as aesthetically pleasing as it is useful. It's a stylish and classic way to hang your Charleston Loveseat or Low Country Lounger. The perfect blend of beauty and function makes this a beautiful enhancement to your patio, porch, or deck.
The arch comes in unfinished wood—staining, painting, or weather treating is recommended to extend the life of it. Your arch will last longer depending on its use, where it is installed, and the care it receives. It will last longer if you keep it in a covered area or weather-treat it before use.
Width: 58 in. – Height: 79 in. – Depth: 77 in. – Weight Capacity: 500 lb.