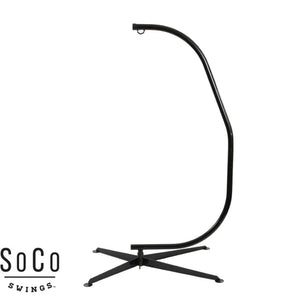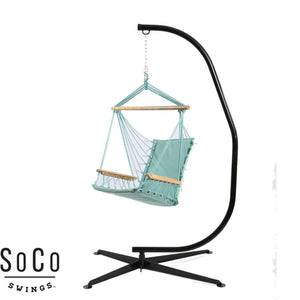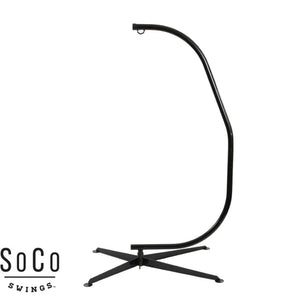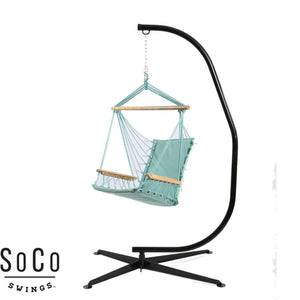 Carolina Crescent Frame
The Carolina Crescent frame is a beautiful supportive frame that can hold any chair with a single anchor point. Its stylish look will blend with any space. It's so easily moveable and long-lasting which is why the Carolina Crescent is the perfect solution for your favorite SoCo swing.
Strong and durable it has a weather-resistant coated finish. Your frame will last longer depending on its use, where it is installed, and the care it receives. It will last longer if you keep it in a covered area or add an additional weather-resistant coating before putting it to use.